YOUR PREMIER LINDAL CEDAR HOMES DEALER
Serving Colorado, Arizona, Utah, Texas, Surrounding States and Beyond!
Majestic Peaks is owned and operated by two Civil Engineers who provide professional and caring services from start to finish of your new dream home. Lindal Cedar Homes offer exciting designs with expansive use of high performance glass accompanied with exceptionally high quality materials backed by the industry's 'only' Lifetime Structural Warranty. Our new modern designs are world class. Building a Lindal home through Majestic Peaks Custom Homes is both predictable and extremely satisfying.20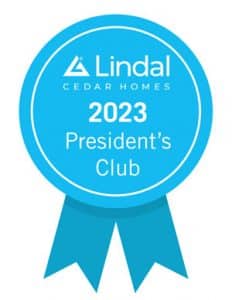 DISCOVER YOUR STYLE
Our designs range from classic and traditional to contemporary and modern. We help you design a home that brings your vision to a beautiful reality.
WHAT SEPARATES US FROM THE REST?
It's not just about the home… it's about the experience
The process is proven, the houses are incredibly solid and energy efficient, the labor is talented, the workmanship exceptional and 'real' budgets are established prior to purchasing your Lindal home.
"My wife and I would like to thank Brent and Stephanie Hughes and Lindal Cedar Homes for our beautiful custom home. Brent and Stephanie are wonderful to work with and listened to our needs and ideas. They pay attention to detail, are a wealth of information and knowledge, always up and positive and never say, 'it can't be done'. Our home is extremely energy efficient, which enabled us to be off the grid. We are completely solar. We would definitely build another Lindal home as long as Brent and Stephanie were our dealers… (more…)
Attention to detail
Frank & Sharon Marciante, Norwood, Colorado
"We are loving our Lindal Home!! It has a look and presence that can't be matched, and purchasing our Lindal Home was also a very cost effective decision – with the high quality of materials used, and the excellent customer service that we received from Majestic Homes. The Lindal plans and service allowed us to customize our floor plan and home features. We highly recommend purchasing a Lindal Home – it's a quality of life decision."
Quality of life decision
Paul Kasicki and Cathy Lussiana Colona, Colorado
"We enthusiastically recommend Mr. Brent Hughes and Majestic Peaks office of Lindal Cedar Homes in Montrose Colorado to anyone considering new home construction. We began our planning with Brent in the summer of 2005. We eventually selected Lindal because of Brent's knowledge, flexibility, professionalism and a quickly established rapport. He answered all of our early questions with understanding and precision. When we began the building process, Brent was always available, responding promptly and honestly …
Knowledge, Flexibility, Professionalism
Ann and Steve Larivee Ridgway, Colorado
Brent and Stephanie Hughes, It's been a little over a year since Sandra and I finished our Lindal Cedar Home. It looks great and we have really enjoyed spending time there. It was the right decision and Majestic Peaks did a fabulous job. It was a truly great experience from start to finish. We recommend Brent and Stephanie from Majestic Peaks and Lindal Cedar Homes to anyone looking to build. The quality was excellent and the folks were great.
The right decision
John and Sandra Harden Montrose, Colorado