[wp-tiles post_type="post" orderby="date" order="DESC" posts_per_page="auto" category="our-project-showcase" tag="" tax_operator="IN" offset="0" post_status="publish" ignore_sticky_posts="false" exclude_current_post="true"]

As your Lindal Dealer, we take pride in offering the following services:
Design Services – ranging from modifying our standard Lindal designs to developing your own custom design though our in-house professional designers and architects
Complimentary site visit and home design analysis – we will join you at your lot to suggest the best approach for designing your exciting new home
Put you in touch with lending and professional mortgage contacts
Budget planning for the entire project – starting with the Lindal design and materials package through to complete construction budgeting
Involved in all aspects of the process – from Permit acquisition to Occupancy Permit
Great resource for guidance in all aspects of home building from core structural analysis, building mechanical systems to finishes.
"We are loving our Lindal Home!! It has a look and presence that can't be matched, and purchasing our Lindal Home was also a very cost effective decision – with the high quality of materials used, and the excellent customer service that we received from Majestic Homes. The Lindal plans and service allowed us to customize our floor plan and home features. We highly recommend purchasing a Lindal Home – it's a quality of life decision."
– Paul Kasicki and Cathy Lussiana

Free Modern and Classic Plan Book Viewing Online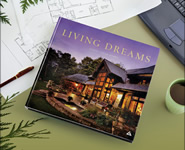 Be sure to take the time to flip through our beautiful plan books, all posted on-line for your convenience.
Please go to the Majestic Peaks Lindal Website – and register or sign in (this is a safe site) – then click on 'Free Planbooks!' on left menu. Enjoy flipping through the 4 plan books – page per page (Living Dreams, Lindal Elements, LAC and Turkel Design) – you can order a hard copy if desired right on this site.